Direct mail campaign targeting customers with a high propensity to add lines/phones to their accounts. Below are Apple and Android versions which are sent to different customers.

This is a different direct mail campaign to add a line, sent to customers with new accounts who have qualified to add lines. The images and offers, as well as the text are all variable fields and are customized based on the data files.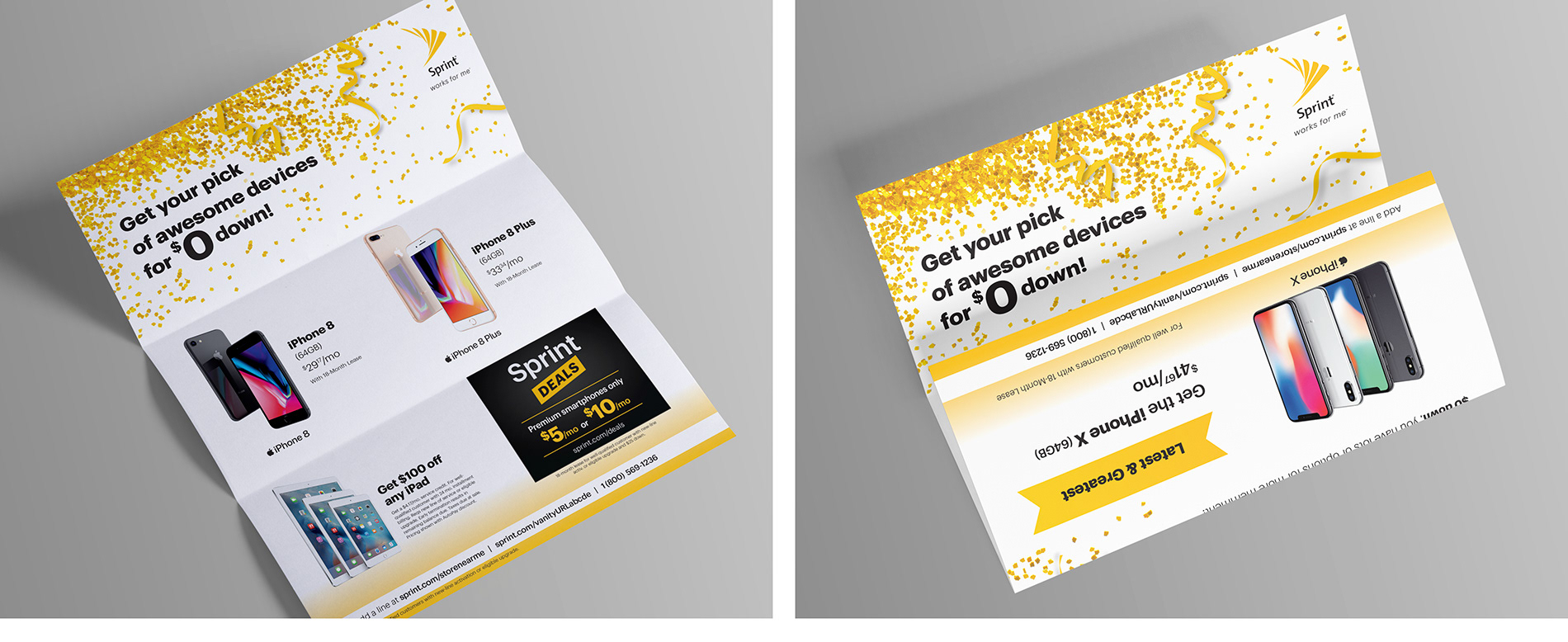 Postcard advertising a soon-to-expire offer for iPhone X and was completed with a very quick turnaround.