Sprint Benefits Annual Enrollment 2008
This Benefits Enrollment Guide was designed to help Sprint employees make decisions about their benefits during the annual enrollment time. This 48-page guide explained the benefits and the process of enrollment in clear and easy-to-follow ways, emphasizing the multitude of great benefits for Sprint employees.
Sprint Benefits Guide for the 2008 Annual Enrollment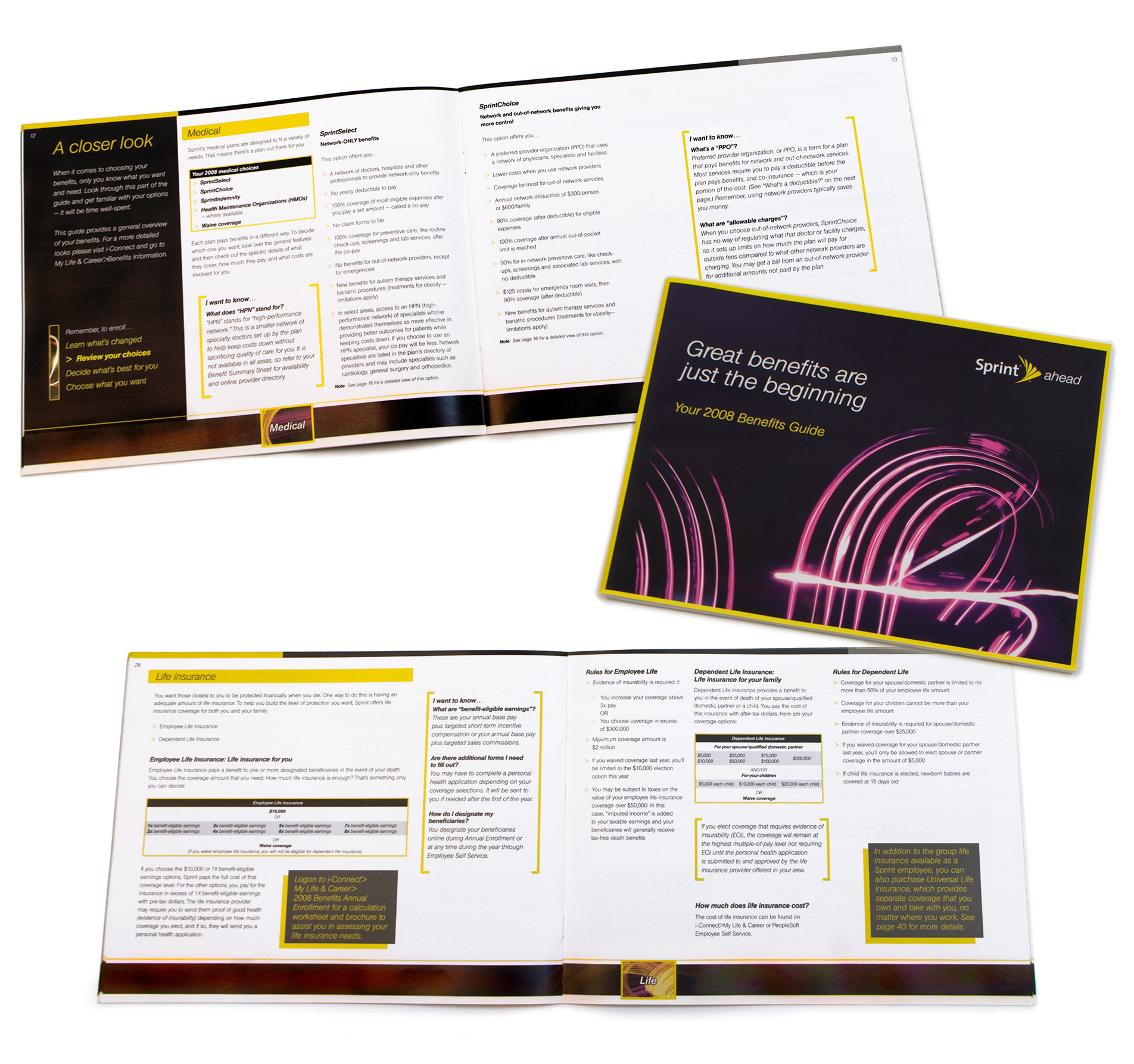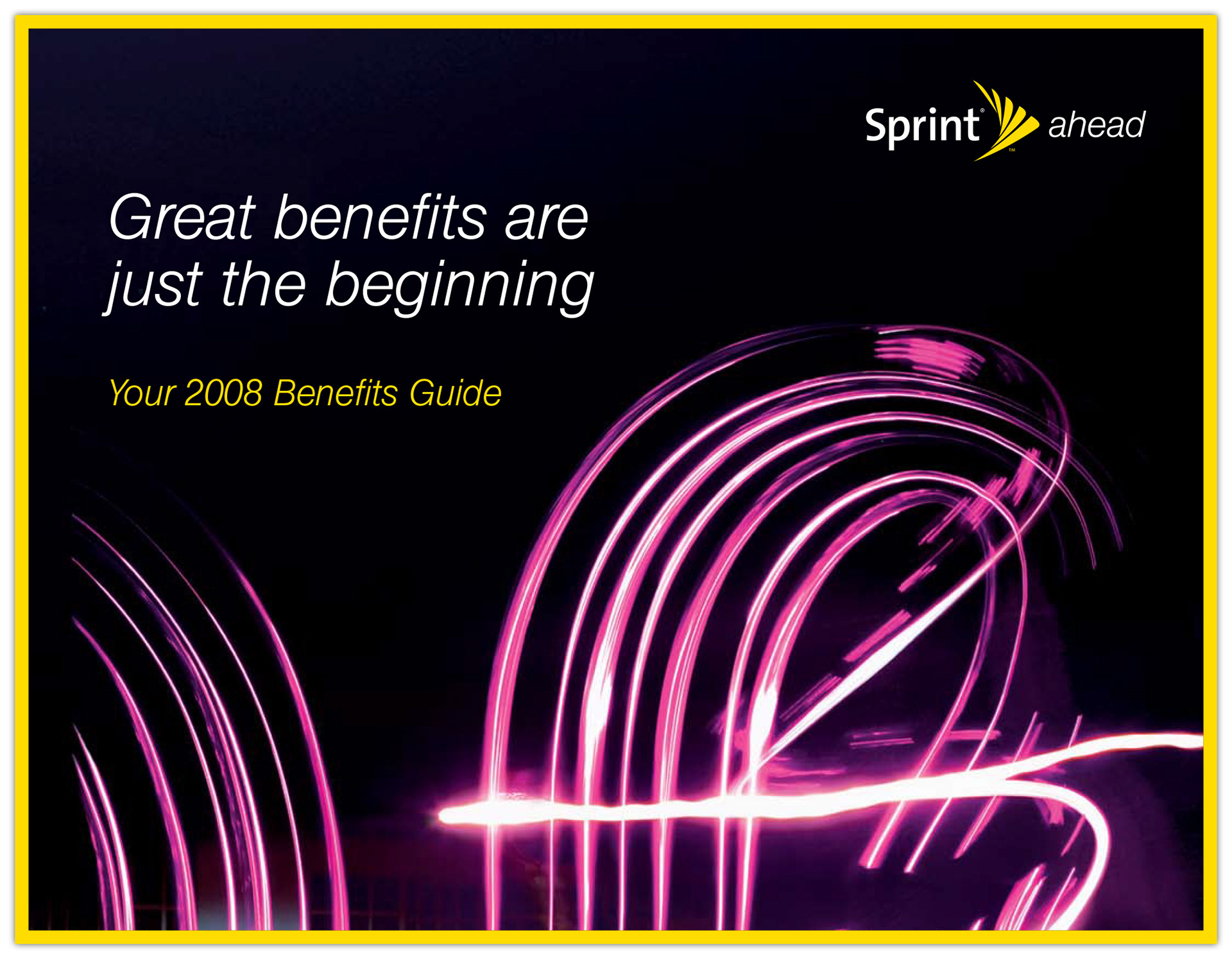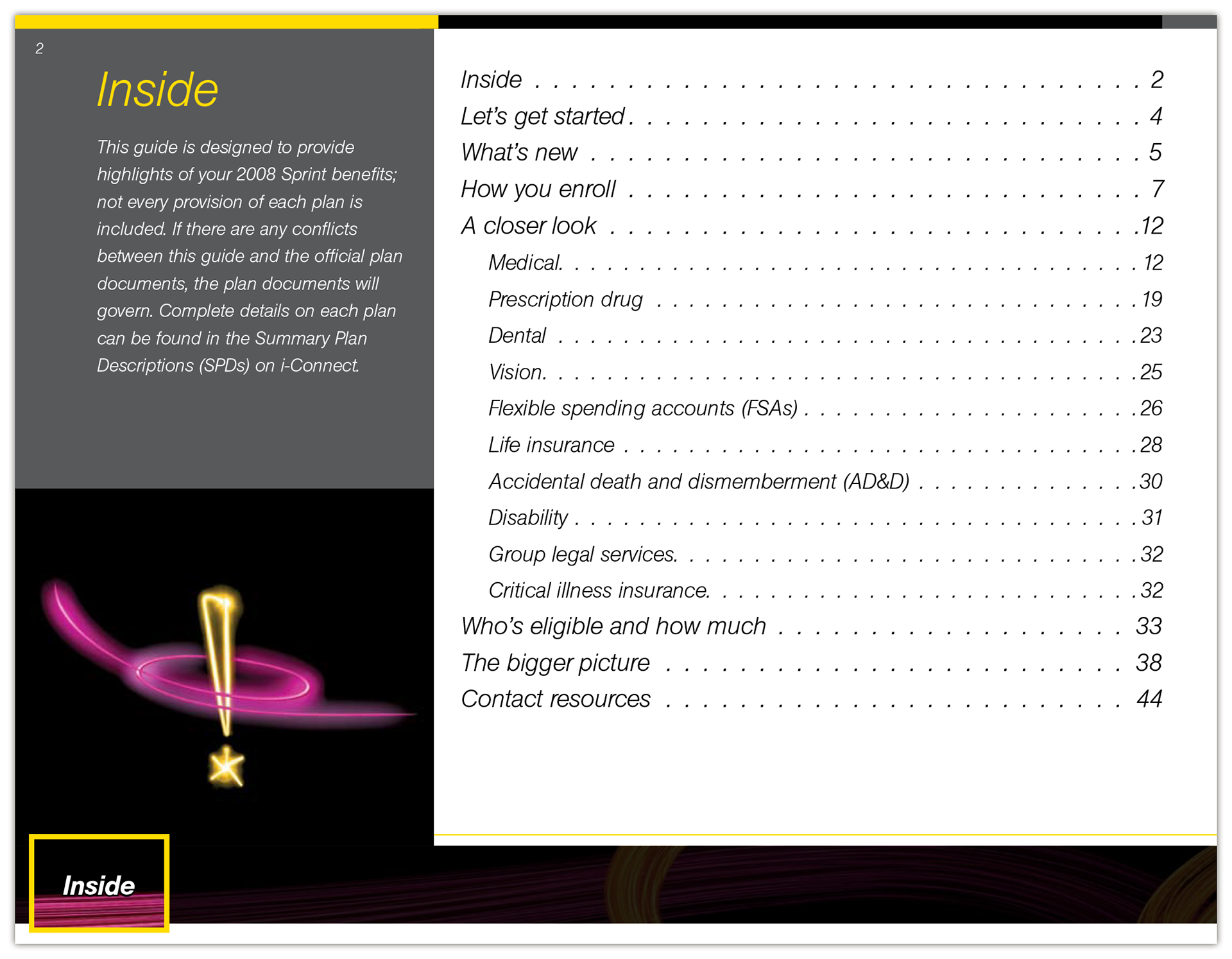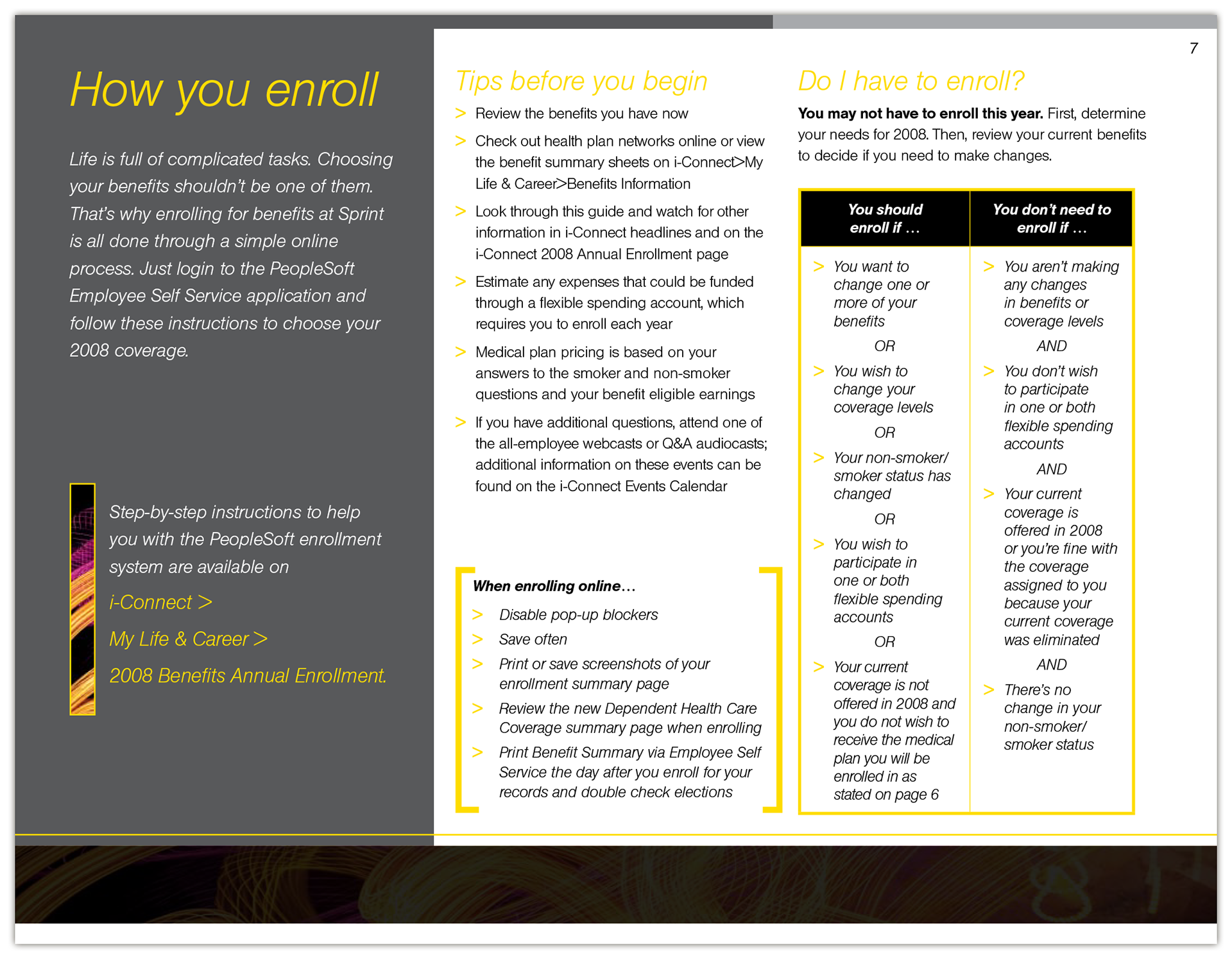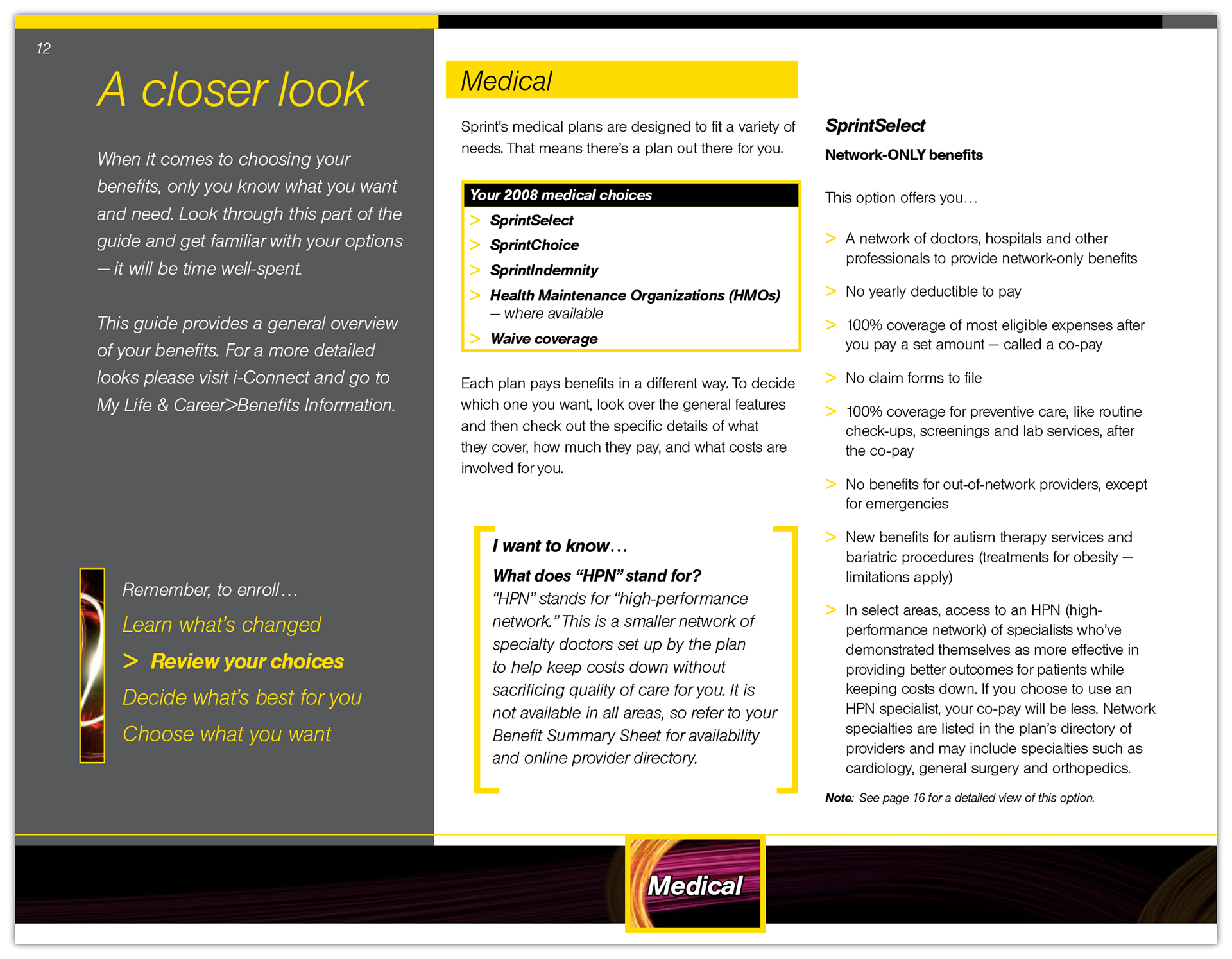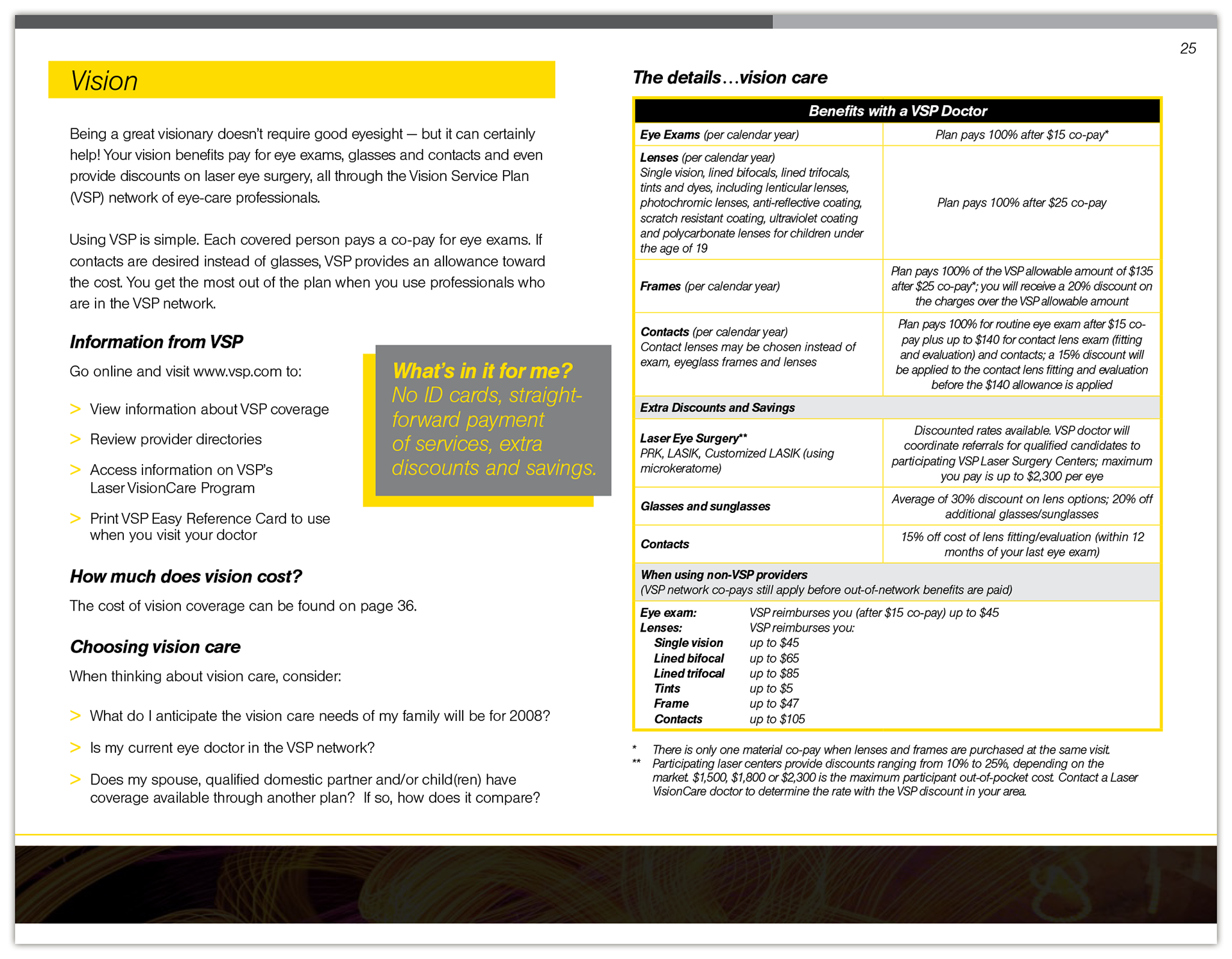 This project was completed while at Paul Davies Design. All creative direction, design, and production by Julia Breitberg.